Lofts on Roberts in Downtown Fargo
A vibrant collection of studio, and one-bedroom, loft-style apartments. The Lofts weave together century old masonry, soaring ceilings, grand windows, original timber beams and modern finishes. Beyond The Lofts, youll enjoy instant access to Downtown Fargo's shops, dining, entertainment, and workspaces.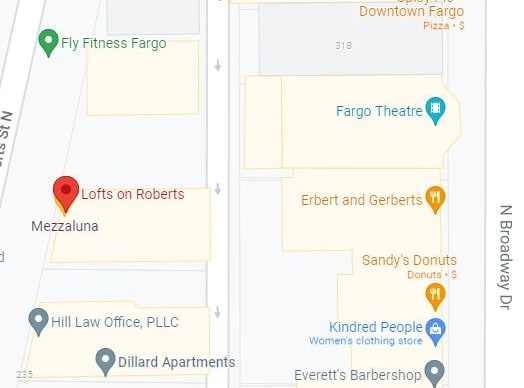 Find Your Desired Layout
Lofts of Roberts provides an amazing location with unique layouts for you to choose from. With studio layouts, exposed brick walls, 11-foot-high ceilings, and wood beam ceilings, you will be sure to find the right design.
Discover Downtown Fargo Living
When you're Downtown Fargo the opportunities are endless. Explore new experiences, local shops, restaurants, and boutiques.